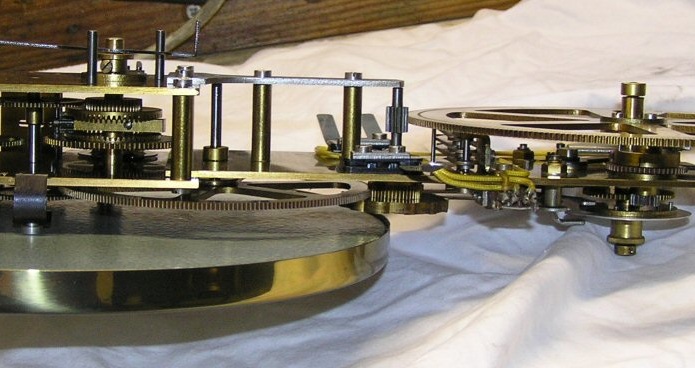 These clocks are well made and, unusually for a master clock, very quiet in operation. You have none of the clunks and clicks associated with so many other types of clock, and therefore they are well suited for a domestic environment.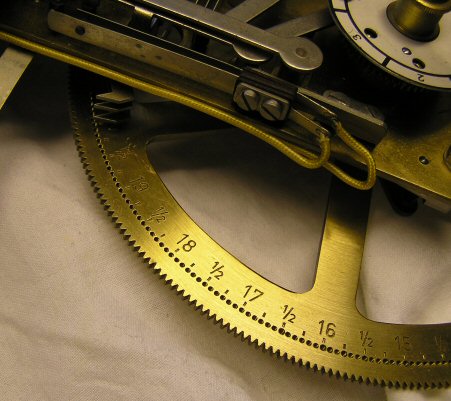 The program wheel has holes drilled every 15 minutes. Into these tiny threaded holes you screw little metal pins which then trip one of the three levers that can be seen at the top of the picture. This allows you to program certain events, bell or siren etc, to sound at fixed times. You can also stipulate which days you want this to occur on as well, as there is also another smaller wheel representing the seven days. This can just be seen in the top right of the photograph.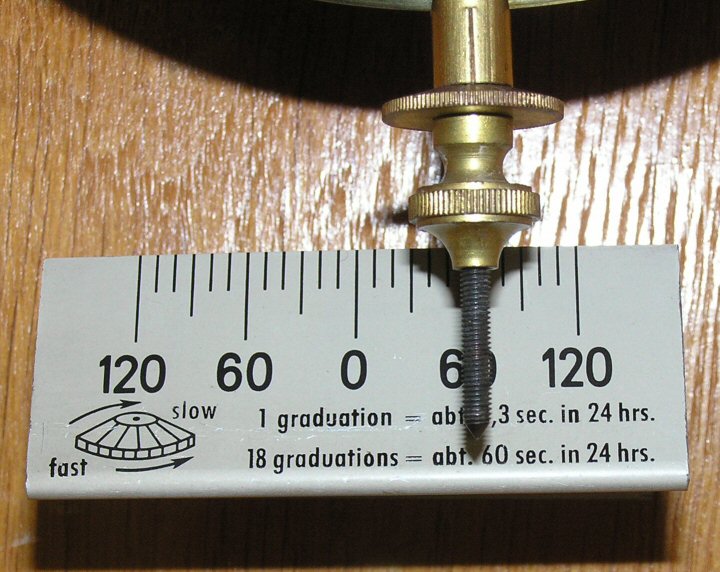 An accurate and readable beat scale - something of a rarity.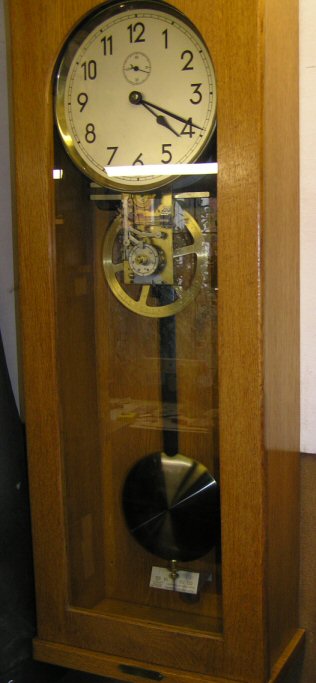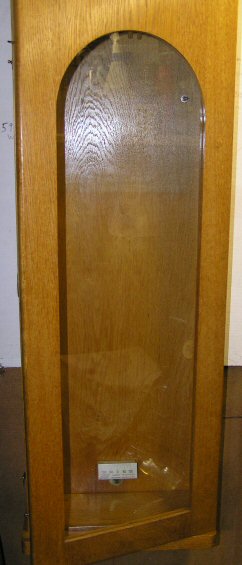 The bare basic case. The modular design of this clock makes it so quick and easy to remove the mechanism.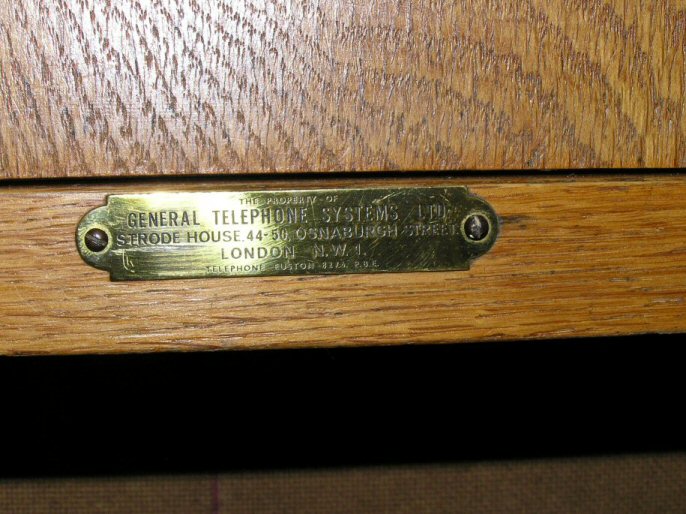 General Telephones System Ltd
Go Back to Page 1